Teologías protestantes y el problema del espacio sagrado
Relaciones divino/humanas en las capillas e iglesias norteamericanas desde 1945
Jeanne Halgren Kilde

University of Minnesota
Palabras clave:
Teologías protestantes, espacio sagrado, capillas, iglesias, arquitectura moderna en EEUU
Resumen
La expresión espacio sagrado, que sugiere un entorno espiritualmente evocador impregnado de presencia divina o trascendente, se aplica actualmente a casi todos los lugares religiosos, incluyendo casi todas las iglesias y capillas cristianas. Sin embargo, los sucesivos líderes protestantes de la Reforma se opusieron vigorosamente a tal comprensión de la relación de Dios con el espacio de culto creado por humanos. Para ellos, Dios no era inmanente en espacios o edificios específicos. ¿Cómo es que los protestantes llegaron a abrazar la idea del espacio sagrado y a aplicarlo a sus propias iglesias? Este ensayo explora el concepto de espacio sagrado y su relación con la arquitectura protestante, centrándose en la segunda mitad del siglo XX, un período en el que se produjo una transformación significativa a esta relación. El ensayo afirma que las transformaciones culturales, teológicas y académicas que ocurrieron en los Estados Unidos en el período posterior a la Segunda Guerra Mundial, dieron como resultado el desarrollo de una visión universalizada de lo sagrado que sirvió de soporte a nuevos espacios religiosos, particularmente capillas destinadas a acomodar a varias tradiciones de fe, que a su vez ayudaron a avanzar en esa visión. Tanto las ideas como los edificios reflejaban un creciente interés por la espiritualidad personal y nuevas comprensiones de la relativa inmanencia y trascendencia de Dios.
Descargas
Los datos de descarga no están aún disponibles.
Referencias
Alread, Jason. 2008. «Iowa Modern: The Oreon E. Scott Chapel and the Development of Modern Architecture in Iowa». Symposium on Building a Modern Campus: Eliel and Eero Saarinen at Drake University, Des Moines (IA, USA), November 8. Accessed November 7, 2017. http://www.buildingamoderncampus.com/videos.html.
Baek, Jin. 2009. Nothingness: Tadao Ando's Christian Sacred Space. New York: Routledge.
Baker, Everett Moore to James Killian. 1950. Memo. July 6. MIT Archives (Cambridge, MA, USA), AC4, Box 131, Folder 5.
Bermúdez, Julio. 2015. Transcending Architecture: Contermporary Views on Sacred Space. Washington DF: Catholic University of America Press.
Bird, Warren. 2016. «Megachurch World: A Church with 50,000 seats?». Outreach Magazine, May 29. Accessed October 30, 2017. http://bit.ly/2AgWoAx.
Bird, Warren. 2017. «The World's Largest Churches», Leadership Network. Accessed 9 August, 2017. http://leadnet.org/world/.
Bowler, Kate. 2013. Blessed: A History of the American Prosperity Gospel. New York: Oxford University Press.
Buggeln, Gretchen. 2015. The Suburban Church: Modernism and Community in Postwar America. Minneapolis: University of Minnesota Press.
Chambers, Ephraim, ed. 1728. Cyclopaedia: or an Universal Dictionary of Arts and Sciences. London.
Clement, Russell. 2008. «Walter Netsch: A Biography». In Walter A. Netsch, FAIA: A Critical Appreciation and Sourcebook. Evanston, IL: Northwestern University Library.
Combs, Marianne. 2011. «Minnesota Architecture: The Bigelow Chapel». MPR News, July 14. Accessed August 9, 2017. http://bit.ly/2C0WFrX
Curry, Stephen A. 2017. «Sacred Space, Violated in an Instant». The New York Times, November 8:A25.
Dyrness, William A. 2004. Reformed Theology and Visual Culture: The Protestant Imagination from Calvin to Edwards. New York: Cambridge University Press.
Eliade, Mircea. 1959. The Sacred and the Profane: The Nature of Religion. William R. Trask, trans. New York: Houghton Mifflin Harcourt.
Fischer, Kirsten. 2016. «Vitalism in America: Elihu Palmer's Radical Religion in the Early Republic». William and Mary Quarterly 73/3:501-530.
Francis, Philip. 2013. «An Exquisite Awareness of Doubt». Harvard Theological Review 106/1:105-112. DOI: https://doi.org/10.1017/S0017816012000284.
Grubiak, Margaret M. 2012. «The Danforth Chapel Program on the Public American Campus». Buildings & Landscape 19/2:77-96.
Grubiak, Margaret M. 2014. White Elephants on Campus: The Decline of the College Chapel in America, 1920-1960. South Bend, IN: University of Notre Dame Press.
Hammond, Robin. 2015. «Life in Lagos: The Deafening Roar of Big Religion», Proof, January 13. Accesed 30 October 2017. http://bit.ly/2Ajb56d.
Hariri, Siamek. 2017. «How do you Build a Sacred Space?». TED. Accessed October 30, 2017. http://bit.ly/2z7grDu.
Justice, Deborah. 2013. «McMansions, Megachurches, and Meaning», Marginalia, November 18. Accesed 30 October 2017. http://bit.ly/2BYIfs8.
Kilde, Jeanne H. 2002. When Church Became Theatre: The Transformation of Evangelical Architecture and Worship in Nineteenth-Century America. New York: Oxford University Press.
Kilde, Jeanne H. 2010. Nature and Revelation: A History of Macalester College. Minneapolis: University of Minnesota Press.
Killian, James R. 1955 ca. «The Chapel and Its Use. Draft for President's Report». MIT Archives (Cambridge, MA, USA), AC4, Box 131, Folder 7.
Kimberling, Clark. 2017. «Paul Johannes Tillich (1886-1965)». Accessed December 12, 2107. http://faculty.evansville.edu/ck6/bstud/tillich.html
Larson-Miller, Lizette. 2016. Sacramentality Renewed: Contemporary Conversations in Sacramental Theology. Collegeville, MN: Liturgical Press.
Loveland, Anne C. and Otis B. Wheeler. 2003. From Meetinghouse to Megachurch: A Material and Cultural History. Columbia, MI: University of Missouri Press.
Lugioyo, Brian. 2005. «Martin Luther's Eucharistic Christology». In The Oxford Handbook of Christology, edited by Francesca Murphy, 1-21. New York: Oxford University Press. DOI: https://doi.org/10.1093/oxfordhb/9780199641901.013.16.
Luhrmann, Tanya M. 2012. When God Talks Back: Understanding the American Evangelical Relationships with God. New York: Vintage Books.
Macy, Gary. 2005. The Banquet's Wisdom: A Short History of the Theologies of the Lord's Supper. Cape May, NJ: OSL Publications.
Marty, Martin E. 1958. «Editorial», Christian Century LXXCV, 8 [February 19]:211.
Marty, Martin E. 1959. «Church Building U.S.A.». Your Church 5:2.
Marty, Martin E. 1961. «The Task of Church Architecture». Your Church 7/2:20-21, 30-35.
MIT Chapel. 2014. MIT Divison of Student Life. Accessed January 18, 2017. http://studentlife.mit.edu/cac/spaces/mit-chapel.
Ohio State University Austin E. Knowlton School of Architecture. 2017. Digital library website. Accessed August 9, 2017. https://ksamedia.osu.edu/work/68555m
Orsi, Robert A. 2012. «The Problem of the Holy». In The Cambridge Companion to Religious Studies, edited by Robert A. Orsi, 84-105. New York: Cambridge University Press.
Ottenheimer, John. 1953. «Mies Van Der Rohe's Chapel». Chicago Review 7/1:45-46.
Otto, Rudolf. 1923. The Idea of the Holy. John W. Harvey, trans. London: H. Mildford/Oxford University Press.
Owen, Jane B. 2017. New Harmony, Indiana, Like a River, Not a Lake: A Memoir. Accessed November 8, 2017. https://muse.jhu.edu/book/38271.
Pals, Daniel. 2014. Nine Theories of Religion. New York: Oxford University Press.
Philip Johnson/Alan Ritchie Architects website. 2017. Accessed October 29, 2017. https://www.pjararchitects.com/.
Price, Jay M. 2012. Temples for a Modern God: Religious Architecture in Postwar America. New York: Oxford University Press.
Saarinen, Aline B., ed. 1968. Eero Saarinen on His Work. New Haven: Yale University Press.
Schultz, Kevin M. 2013. Tri-Faith America: How Catholics and Jews Held Postwar America to its Protestant Promise. New York: Oxford University Press.
Smith, Jonathan Z. 1987. To Take Place: Toward Theory in Ritual. Chicago: University of Chicago Press.
Society of Architectural Historians. 2017. «Bigelow Chapel». SAH Archipedia. Accessed October 30, 2017. http://sah-archipedia.org/buildings/MN-01-123-0009.
Sövik, Edward A. 1973. Architecture for Worship. Minneapolis: Augsburg.
Taylor, Mark C. 2007. After God. Chicago: University of Chicago Press.
Tillich, Paul. 1962. «Contemporary Protestant Architecture». In Modern Church Architecture, edited by Albert Christ-Janer and Mary Mix Foley, 122-25. New York: McGraw-Hill.
Torgerson, Mark A. 2007. An Architecture of Immanence: Architecture for Worship and Ministry Today. Grand Rapids, MI: William B. Eerdmans.
University of St. Thomas. 2017. «Architects and Scholars to Discuss Creating Sacred Space». Press Release, March 20. St. Paul (MN, USA). Accessed December 12, 2017. https://news.stthomas.edu/architect-scholars-discuss-creating-sacred-space-march-28/
Wayfarers Chapel. 2017. Accessed November 8, 2017. http://www.wayfarerschapel.org/.
Weustneck, John. 2017. Interview with author. Cambridge (MA, USA). May 30, 2017.
Yates, Nigel. 2008. Liturgical Space: Christian worship and church buildings in western Europe 1500-2000. Aldershot: Ashgate.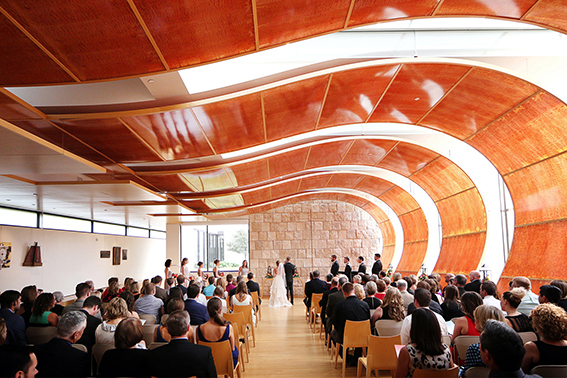 Cómo citar
Kilde, J. H. (2017). Teologías protestantes y el problema del espacio sagrado: Relaciones divino/humanas en las capillas e iglesias norteamericanas desde 1945. Actas De Arquitectura Religiosa Contemporánea, 5, 2-23. https://doi.org/10.17979/aarc.2017.5.0.5140